Getting Thick, Luscious Hair has Never Been Easier!
No matter what kind of hair you have, our high-quality, beautifully curled, 100% virgin human hair extensions will make every day a good hair day. All extensions are made on order, specifically for you!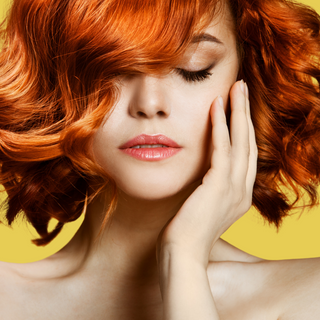 Get Fuller Hair from Root to Tip.
You can count on Immaculée by Annette Hair Co. to provide you with well-made, highest-grade 100% human hair extensions that will enable you to transform your hair; longer and thicker overnight - regardless of what your DNA is doing!

There are 13 textures available, as well as 25+ color options, including piano, ombré, and balayage.
You can now effortlessly achieve long, full, voluminous hairstyles in no time!
Looking into buying hair extensions but not sure which ones are right for you?
You will receive comprehensive guidance from Immaculée by Annette Hair Co. regarding which hair extensions are most suitable for you.

Find Your Perfect Fit Among Our 4 Collections
KINKY COLLECTION
Our Kinky collection is the perfect choice if you're looking for a new way to enhance the beauty of your natural hair texture, or if you want a hair extension that will fit in seamlessly with your existing natural ethnic look.

The kinky curly hair extension is similar to "s" shaped ringlets which have tighter "s" curls than wavy hair. A kinky coil hair extension looks like a "z" shaped ringlet but with shrinkage.

SIGNATURE BLONDE
Our Signature Blonde Collection is the epitome of luxury and will have you feeling like a super model. With every hair extension, you are getting the highest quality virgin hair extensions in the industry, professionally colored by our staff to perfection.

Ombré and balayage star in the collection, which means that you can create the perfect match for your natural hair color without the commitment of dying it yourself.

SILKY COLLECTION
When you want to give your hair a little boost, but don't want to spend hours straightening it, Silky Collection is the one for you.

With their ultra-straight texture, Silky Collection hair extensions are sleek and polished to mimic natural hair that's been straightened or pressed with extremely clean trimmed ends.

WAVY COLLECTION
Whether you're looking for a way to bring out your inner goddess or just want to add some extra texture and shine to your mane, Wavy Collection is there for you!

The Deep Wave hair extension resembles smooth tresses, formed into slightly tight "s" shaped curl patterns while the body wave and natural wave hair extensions are long smooth tresses, shaped into a loose "s" curl pattern. A beautifully exotic look for work or play.

Why Choose Annette Hair Co extensions?
Ethically sourced hair that exceeds industry standards.
100% high quality virgin human hair.
User-friendly options.
Diverse with our numerous texture options.
Extensive range of color options.